102-Year-Old Fitness Instructor Shares Her Advice
Jean Bailey is a resident at Elk Ridge Village, a senior living community in Omaha, Nebraska. For the past 15 years, Jean has been leading fitness classes, and for the past 3 years, she has been leading them in her community. Jean continually amazes all those around her and she is showing no signs of slowing down. Even though she's 102 years young!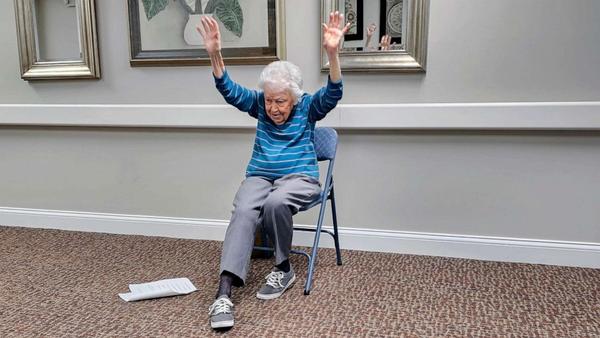 Jean and her exercise class were recently featured on Good Morning America, where she shared some of her fitness advice. I found her story to be quite interesting, and I think you will too.
Click here- 102-Year-Old Fitness Instructor Shares Her Advice to Get Active
As a further encouragement to begin (or continue) your own exercise and fitness regimen, here's a short summary of some of the AMAZING mental and physical anti-aging benefits of exercise:
Click here- How Exercise Fights Aging
I hope you find these helpful! Please share with those you love!
Blessings,
Chris