The Latest Science on the Physical and Mental Health Benefits of Faith
What a week we've had! Sofiya and I just got back from a trip to my hometown- Kansas City, Missouri, and it was awesome! We got to spend some good quality time together, visit my childhood homes, and do some sight-seeing. This included a semiprivate tour of Arrowhead Stadium- where the reigning Super Champion Chiefs play football. That was SO cool! Here's us standing on the field.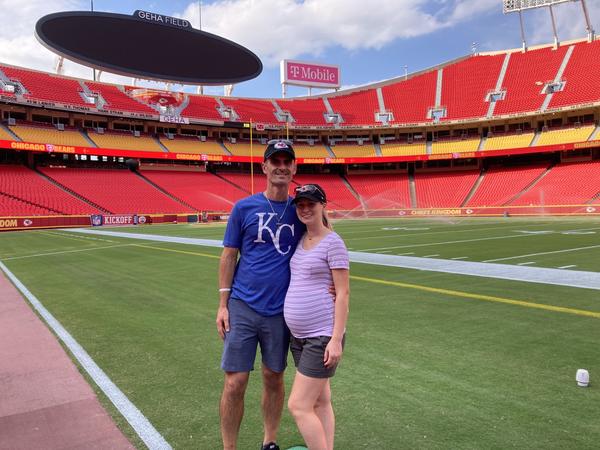 Although all this was super fun, the main reason we went to Kansas City was to go to the International House of Prayer. Not to be confused with the pancake house, LOL!
The International House of Prayer is a truly miraculous demonstration of faith, zeal, commitment and unity. They began in May of 1999 doing 13 hours a day of live worship and prayer with a full band. In September of 1999 they transitioned to 24 hours a day, and THEY HAVEN'T STOPPED SINCE. They've literally been going nonstop for 24 years! Here's Sofiya and I outside.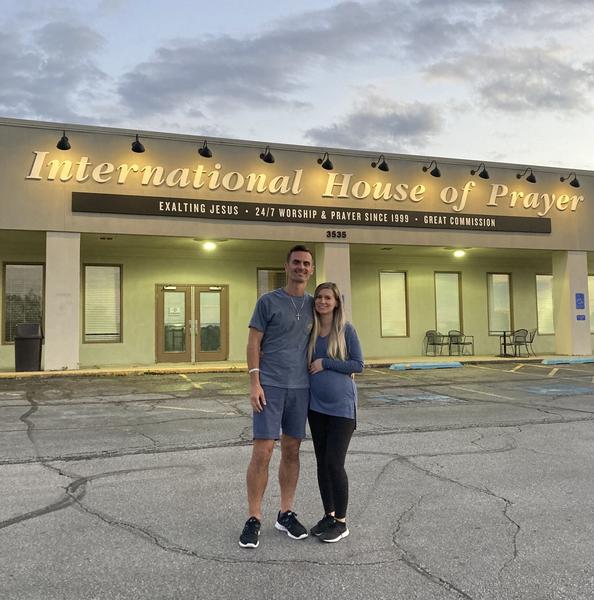 At any time, day or night, there is usually a band of 8-12 (sometimes less) extremely gifted and skilled musicians and singers playing beautiful, spontaneously crafted worship songs. There are also prayers being made all throughout the day and night for all kinds of different things.
This creates an absolutely Glorious atmosphere where you can feel and hear God so much more than usual. They have 12 shifts throughout the day, and each team goes for two hours and then another team takes over. Over these past 24 years, it has taken over 20,000 people investing over 80-million-man hours to pull this off.
It is also completely free and open to the public. Anyone can walk in at any time, sit and enjoy it for as long as they want, and then leave whenever they want. I spent many hours there over 4 days and it was AMAZING!
This experience got me thinking of an article I read in USA Today a couple of months ago. The article described some of the latest scientific research on the physical and mental health benefits of faith, prayer and worship. It's pretty incredible how much these things benefit us, so I thought you'd be interested in it.
You can read it by clicking here- USA Today- How Faith, Prayer and Worship Can Improve Your Physical and Mental Health
Hope it helps you! Please forward to your loved ones!
God bless,
Chris
P.S. If you want to see the livestream of what is happening right now inside of IHOP, click here- IHOP Prayer Room Livestream