MASSIVE Crowds Are Coming to Kentucky to Experience This
On February 8th, something very unusual happened in Kentucky. Students at the small Christian college- Asbury University in Wilmore (which is just outside of Lexington), came to their regularly scheduled 50-minute chapel service at 10am…and it has been going nonstop ever since. 24 hours a day!
Students described what happened that morning as a spontaneous and supernatural move of God that made them want to seek after Him in a MUCH deeper way. After the first few days of this nonstop worship service, videos and testimonies started going viral on social media and have been captivating millions around the world ever since.
Now, less than two weeks later, tens of thousands of people from all over the world have already visited this "revival", and so far, NBC, CBS, FOX, CNN, The Washington Post, and numerous other media outlets have reported on it.
Here's a portion of the line to get in. Some nights saw lines that were half a mile long!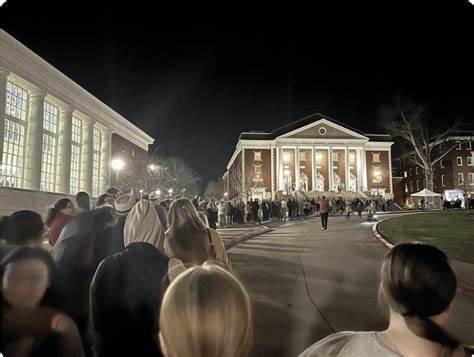 Here's a great article and video from NBC News Lexington about the revival-
Click here-> "God is Transforming Lives": Revival Continues at Asbury
The only "downside" to all this is that the tiny 6000-person town of Wilmore has become so overrun with people that normal life has not been able to continue. In fact, on Saturday, traffic was backed up for 1.3 miles just from the cars trying to get into Asbury. Is that crazy or what!?
Because of this, the University has decided to move the services off campus, and they believe that it will spread far beyond the school. So far, they seem to be right because similar night and day revivals have already emerged at schools like Cedarville University in Ohio; Samford University in Birmingham, Alabama; Lee University in Cleveland, Tennessee; and Belmont University in Nashville, according to The Washington Post.
So, you might wonder- why is God doing this at Asbury of all places?
Well, I certainly don't know for sure, but I have to believe that it has something to do with the revival history at the college. Something very similar happened in 1970 at Asbury University and it spread to over 140 different places. It also helped accelerate a nationwide movement often called "The Jesus People Movement", where college aged hippies were coming to faith by the thousands.
Within two years, that movement became so widespread and so well known that Life Magazine even did a cover story on it in June of 1972.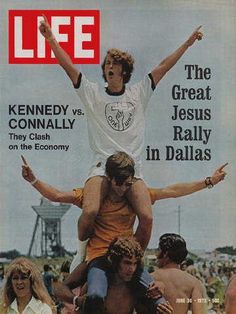 Will that type of movement sweep across America as a result of this Asbury revival? I guess time will tell.
Stay blessed!
Chris
P.S. Can you believe it was two years ago TODAY that I made my biggest business announcement ever? Me neither!
Click here to see that->The Biggest Business Announcement I've Ever Made (nonfictionfitness.com)